In a few simple steps, Systech delivers advanced threat detection across your cloud, on-premises, and hybrid environments.
Better Security Starts Today
Unified Security Management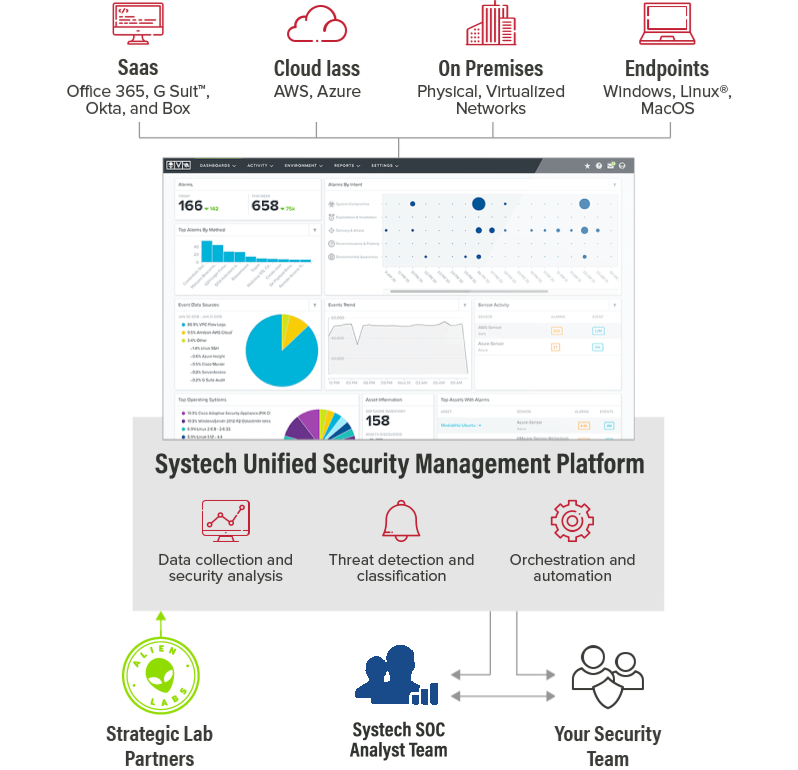 24x7 proactive security monitoring and investigation from the Systech SOC
Our expert SOC analysts leverage our managed security expertise to help you to protect your business by monitoring and disrupting advanced threats around the clock.
Built on Unified Security Management (USM)
With multiple security capabilities in one unified platform, we go beyond other MDR services to provide centralized security visibility across your cloud, networks, and endpoints, enabling early, effective detection and a rapid time to deployment.
Powered by the Systech threat intelligence partner network
With unrivaled visibility, our global USM sensor network, and the Open Threat Exchange (OTX), Systech delivers continuous, tactical threat intelligence to the USM platform to keep your defense up to date.