Digital Transformation, at scale and at speed
Implement smart solutions, fast. To meet your enterprise goals in the digital age, you need a partner that understands your business context and knows how to develop systems—quickly—to help you deliver on your mission. A partner that combines the best of advanced analytics, industry expertise, and enterprise technologies to build agile solutions that evolve to meet your changing needs.
Low-Code Automation Tools That Makes Everyone Feel Like a Champion
Systech leverages the incredible power and sophistication of cloud based, low-code platforms such as Nintex, UIPath and PowerApps to help you transform manual business processes into native digital experiences you didn't realize you could operate without.  Our subject matter experts understand your enterprise data, domain, workflows, and context—and we combine that knowledge with tech expertise to create solutions that will thrive in your environment.  We will show you how to build smart, repeatable workflows that drive your business forward. Fulfill service requests, optimize common processes, and make collaboration more rewarding for everyone.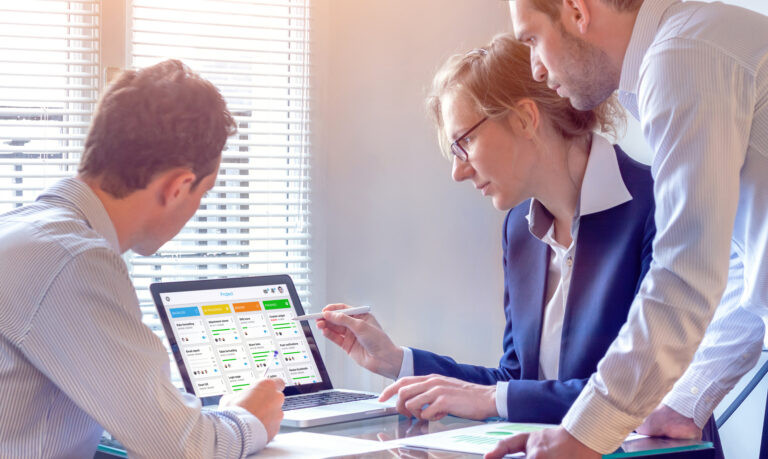 Find the right problem, then design the right solution.
Guide by Lean principles and design thinking, our team will lead your experience design transformation.  Through facilitated workshops and customer research, we will identify touch-points that shed light on customer pain points and illuminate opportunities for delight.

Our team of specialists design and implement solutions that best fit the challenges of the companies and agencies we serve. We recommend and implement strategies to measure customer satisfaction – either broadly or by interaction – to ensure the operational improvements you make support your satisfaction goals.

Working hand-in-hand with your organization's team, we develop realistic solutions that can transform the customer experience, increasing loyalty, engagement, revenue, and positive word-of-mouth.